Thursday, June 29 • 7:00pm
IN HER WORDS:
20th Century Lesbian Fiction

"In Her Words: 20th Century Lesbian Fiction leaves few stones unturned in its celebration of a sprawling cast of lesbian literary behemoths. With remarkable archival footage and a host of illuminating interviews, this captivating documentary charts the events that shaped their craft and raises a glass to their triumphs." — Queer Screen Mardi Gras Film Festival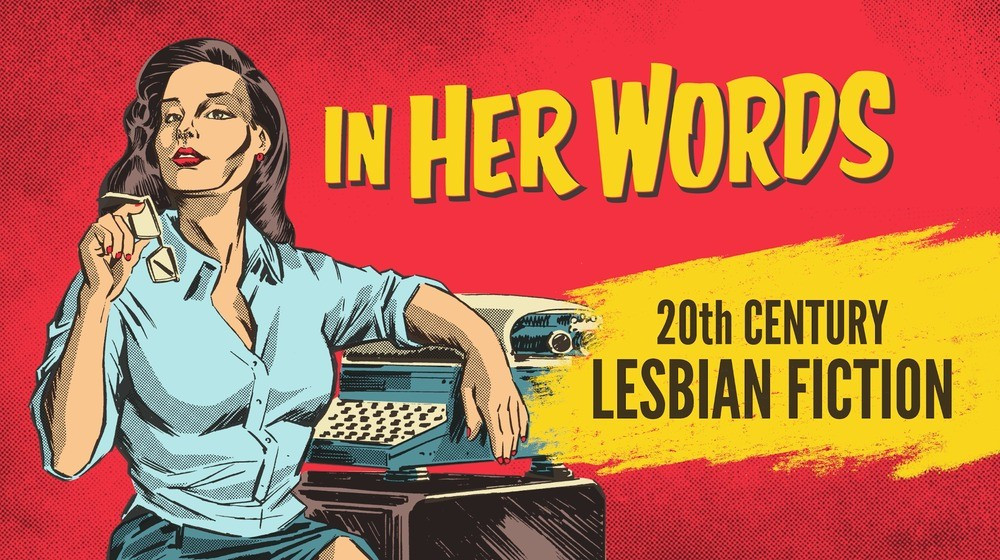 Narrated by LGBTQ+ historian Lillian Faderman and illuminated through interviews with trailblazers like Jewelle Gomez (The Gilda Stories), Dorothy Allison (Bastard Out of Carolina), and Sarah Waters (Fingersmith), In Her Words: 20th Century Lesbian Fiction charts a literary journey from post-war lesbian pulp to modern bestsellers.
Highlighting the successful and controversial, directors Lisa Marie Evans and Marianne K. Martin skillfully delve into stories that defined eras of lesbian writers, and the changing socio-political landscapes that encouraged an evolution of the genre. In Her Words: 20th Century Lesbian Fiction pays loving tribute to this evolution of lesbian and queer fiction, told through a lens of broader American history.

Starting in 1928, readers fell into The Well of Loneliness — a groundbreaking lesbian novel, albeit a tragic one. By the late 1990s, lesbian fiction had climbed out of the well and into a diverse world of stories and storytellers who were publishing increasingly multifaceted stories (some of them even happy ones). This film will inspire lit lovers of any age to return to old favorites, while igniting curiosity for a new literary tryst or two.
— Description Credit: Frameline 47
We are delighted to welcome back Kansas City native Lisa Marie Evans for the hometown premiere of her new, globally-acclaimed documentary. In 2009, Lisa was the first filmmaker commissioned by OUT HERE NOW to create a locally made film for our festival. Over the past two decades, she has mentored hundreds of multidisciplinary artists and our screenings of her films WHEN YOU KNEW and OUT WRITE remain among our most talked-about presentations.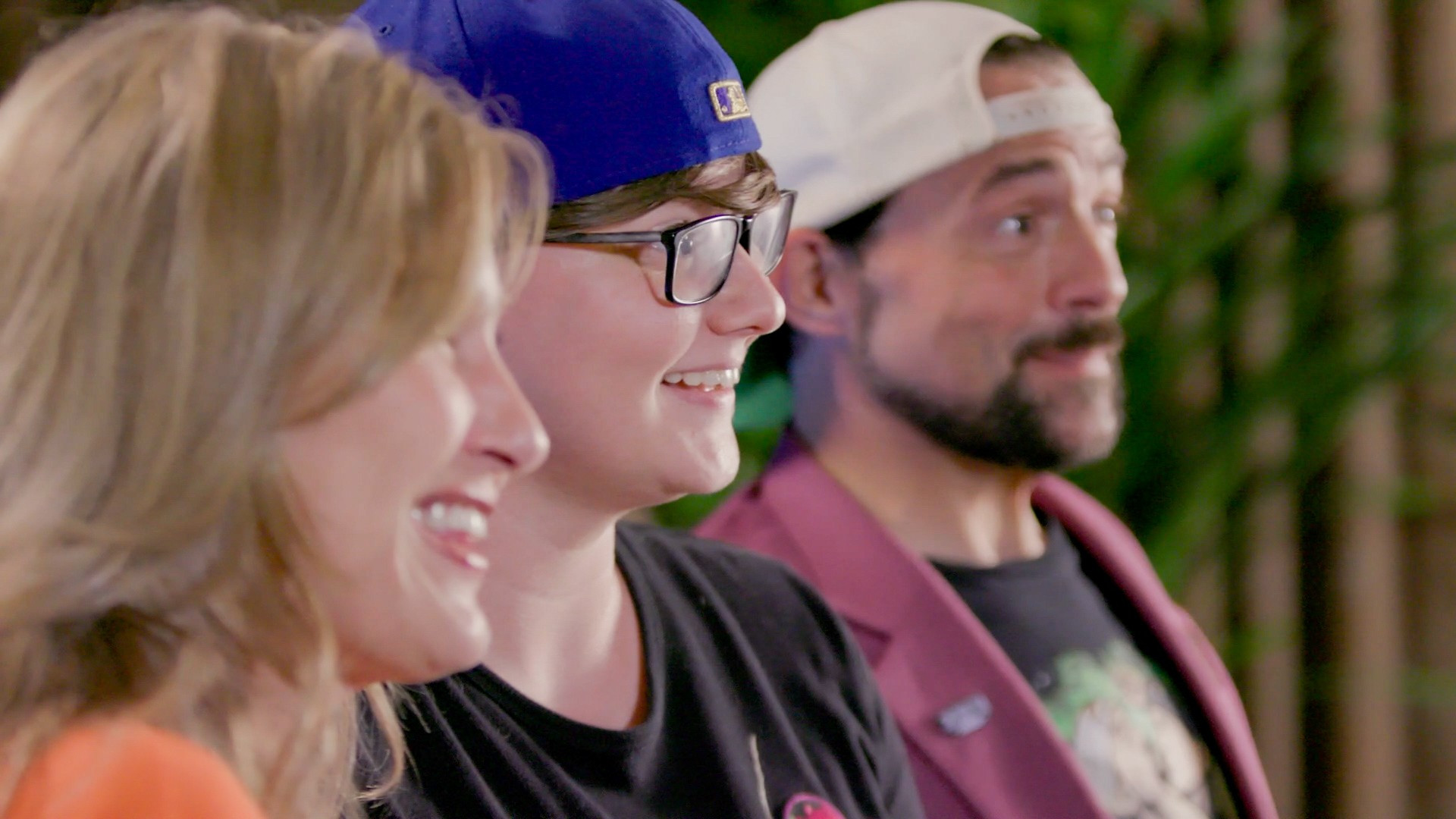 KC area native filmmaker, Sav Rodgers, charts the complicated legacy of the first queer film he ever saw and how it saved his life .Can a work of art be both alarmingly problematic and somehow ahead of its time? Do antiquated depictions of queer life have value if they inspire artists to create? In enlightening and surprising ways, CHASING CHASING AMY offers a vital survey of a divisive motion picture: Kevin Smith's 1997 boy-meets-lesbian romcom CHASING AMY.
Setting out to uncover why the film that introduced him to queer identities onscreen as an impressionable 12 year old in Kansas still elicits such polarizing reactions, Rodgers mixes interviews with the folks responsible for CHASING AMY alongside pop culture pundits, queer media critics, and LGBTQ+ filmmakers — including Smith, leading lady Joey Lauren Adams, queer cinema icon Guinevere Turner, and director Andrew Ahn (Fire Island).


A thoughtful, balanced investigation into our troubled past in media representation, CHASING CHASING AMY reveals as much about the artist as it does its subject — especially as Rodgers' own self-actualization as a trans man becomes woven into the journey.
— Description Credit: Frameline 47

We are proud to welcome back Kansas City native Sav Rodgers for the Midwest Premiere of his new documentary. In addition to his work as a director/writer, Sav is also the Founder and Executive Director of the Transgender Film Center, a nonprofit aiming to help trans creators bring finished stories to audiences around the world. As a student at KU, Sav won our Short Film Competition in 2017, and another one of his short films was featured in our festival's final season at the Tivoli Cinemas in Westport.
Saturday, July 1 • 1:00pm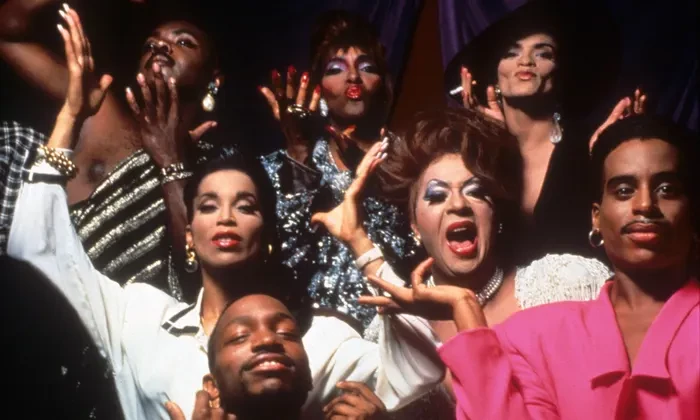 Where does voguing come from, and what, exactly, is throwing shade? This landmark documentary provides a vibrant snapshot of the 1980s through the eyes of New York City's African American and Latinx Harlem drag ball scene.
Made over seven years, Paris Is Burning offers an intimate portrait of rival fashion "houses," from fierce contests for trophies, to house mothers offering sustenance in a world rampant with homophobia and transphobia, racism, AIDS, and poverty.
Featuring legendary voguers, drag queens, and trans women—including Willi Ninja, Pepper LaBeija, Dorian Corey, and Venus Xtravaganza—Paris Is Burning brings it, celebrating the joy of movement, the force of eloquence, and the draw of community.
Saturday, July 1 • 4:00pm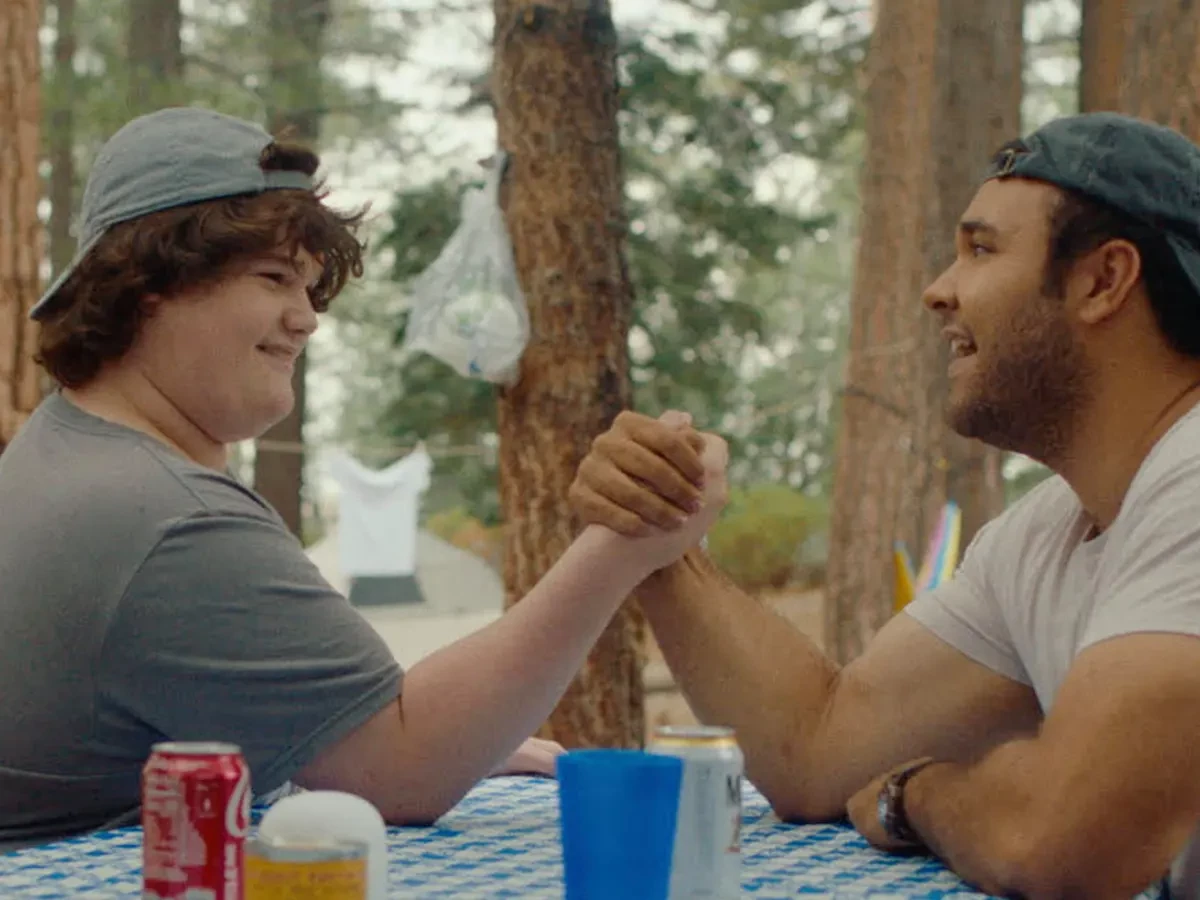 In this utterly charming coming-of-age comedy, a teenage boy experiences a sexual awakening when he falls for his cousin's boyfriend on a camping trip.

Jamie's dream camping trip is ruined before it even begins when he finds out that his beloved cousin is bringing her new boyfriend. However, Jamie's initial jealousy of the competent and confident Dan quickly turns into a friendship, as they bond over cooking, games and both being "big boys."
But as the weekend progresses, despite Jamie's brother's attempts to set him up with a girl staying at the campsite, all Jamie wants to do is hang out with Dan. As his burgeoning crush gets him into awkward scrapes and arguments, Jamie begins to come to terms with who he is, and who he desires. Hilarious and heartwarming, BIG BOYS is the type of coming-of-age film we need more of in the world.
"5 Stars - Delicate, unique and subtly magical… An achingly brilliant queer coming-of-age classic." — THE GUARDIAN
"Sensitive coming-of-age drama...authentic, often painfully raw...should strike a chord with anyone who can identify with these first tentative steps to embracing one's true self." — SCREEN DAILY
"Jennie Livingston's seminal documentary film shines a spotlight on New York City's ball culture, a place where African-American and Latino LGBTQ people could live out their high-glamour fantasies.." — NME
"...it is most importantly a story about the power of chosen family — the solace that can come simply by finding other people in the world that can relate to your struggles and will love you regardless" — them
"In this celebration of identity and LGBTQ+ film culture, Rodgers provides a new outlook on a complicated classic. By shifting his lens between himself and the participants, this documentary proves how vital nuanced filmmaking, and art in general, can be to LGBTQ+ communities." — Jose Rodriquez, TRIBECA FILM FESTIVAL
"Filmmaker Sav Rodgers was just 12-years-old when he first sat down to watch Kevin Smith's raunchy romantic-comedy CHASING AMY, in which Ben Affleck's character Holden woos Joey Lauren Adams' titular lesbian. By the time the end credits rolled, his life was changed forever." — ENTERTAINMENT WEEKLY